Indefatigable venture capitalist Gabrielle Landrieu returns in this taut political thriller, about a revolutionary orbiting solar power station and those determined to see it fail at any cost.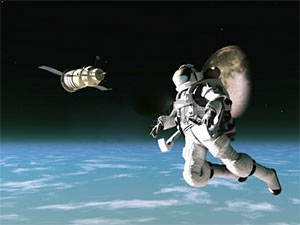 Venture capitalist Gabrielle Landrieu represents a client who has developed material necessary for an orbiting solar power station called Project Odyssey. But when the client goes missing, Gabrielle testifies on his behalf before a congressional committee that is considering funding for the project.
Following the hearing, Gabrielle finds her family under threat from dark forces as she continues her search for her missing client. Struggling to navigate the political pitfalls of the project, she soon learns that more and more investors are dropping out, due to threats and uncertainties that will block her every move.
"The book's various subplots and themes (futuristic space flight, kidnappings, a "rogue" FBI agent who betrays his partner, etc.) are handled deftly and are resolved quite skillfully by the end." 
Renee, CreateSpace Editor
Gabrielle risks her family, her career, and her life to expose the sinister plot involving corrupt politicians and corporate interests, devoted to making sure the revolutionary energy project gets off the ground.
From political intrigue to exciting aerospace technology, with appearances from some of today's leading innovators in the space and technology industries—cut out of current events—Project Odyssey is a nonstop high-tech thriller that will engage you with one of the most critical environmental issues of our time.
Available 11/3/2014 at the Retailers Below!