Raving fans and loyalists of the luxury brand Cadillac have expressed confidence in the Cadillac ELR, as the reinvention of the proverbial luxury coupe. You've heard it right! It is a bold statement; but it's also difficult to argue otherwise when the history of the brand resoundingly underscores that it has been a pioneer in shaping innovation in the automotive industry.
From being the first to integrate computer technology into vehicles, to being the first to develop the world's first electric self-starting engine; there is no doubt Cadillac's influence has been important. Moreover, will continue to ascend as other luxury brands' influence have been pivotal and momentous with innovative breakthroughs in automotive technologies.
Did you know that the Cadillac ELR is a luxury Plug-in Hybrid Electric Vehicle?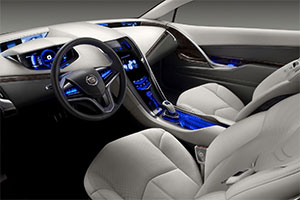 Similar to Pure Electric Vehicles (PEVs), Plug-in Hybrid Electric Vehicles (PHEVs) operate on batteries, with high-energy storage capacity that can be charged by plugging them into an electric outlet or charging station. Similar to Pure Electric Vehicles, they are Eco-friendly vehicles, which provide alternative transport to lower the impact of Co2 emissions on our ecosystems. However, unlike Pure Electric Vehicles, their extended range for long distance driving is powered by an internal combustion engine, which is part of the dual-engine system having both an electric engine and a gasoline exhaust system. This requires the use of conventional petroleum fuel. As a consumer, if you are not ready to make a radical move to a Pure Electric Vehicle (as I did most recently), the Cadillac ELR is a good compromise to transition to an Eco-friendly vehicle.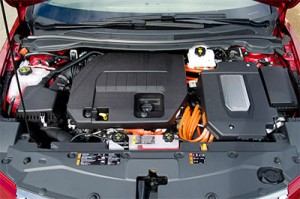 While the whispers about the essence of the Cadillac ELR have been trending, with words such as "uncompromising performance," "daring design" and "groundbreaking technology." However, what makes the ELR unique is its celebrated Converj system, which is Cadillac's proprietary power train, named The Vortec—which famously combines performance and efficiency.
Enhanced with the flexibility to switch between four distinct drive modes, the Cadillac ELR is appealing either with the Tour Mode, which flawlessly transitions to the gasoline-powered generator when it's needed, after first exhausting the energy stored in the battery. This augments the capacity to reach the highest efficiency. Or the Mountain Mode, which conserves electric power for climbing steep roads.
Feel like adjusting to the Sport Mode? The Sport Mode advances the throttle response, which measures the vehicle's ability to adjust quickly to change in speed, load or temperature, and promptly resumes stable operation and tightens the steering calibration and suspension setting to increase the vehicle's responsiveness to external conditions. For drivers who want to conserve electric range during stop-and-go city driving, you can simply put the battery charge on hold by switching to the Hold Mode.
For a total Cadillac ELR experience, visit your nearest Cadillac showroom for a test drive; our planet will thank you and make sure you ask about the Federal EV, PHEV Tax incentive! Rumors have it that the Federal Tax incentive may increase from $7,500 to $10,000, as part of President Obama's 2016 budget as an immediate rebate at the point of sale; which is intended to attract greater adoption of Eco-friendly vehicles, such as Pure Electric Vehicles and Plug-in Hybrid Electric Vehicles and other avant-garde green vehicles, such as Natural-Gas Powered vehicles.

About the author: Lynda Chervil is an entrepreneur, author, environmental sustainability advocate and active promoter of sustainable brands and luxury brands with sustainable practices. She is the principal of Pearl Strategic Consulting, a business strategy consulting practice. She graduated from New York University with a Master's of Science in Integrated Marketing Communications and had held many roles in new business development, sales management and executive leadership.