Applause for Commerce Bank
According to a recent USA Today article, the top 5 US banks (based upon total deposits and assets) operate a colossal branch network of 23,151 retail-bank locations; which represents 24% of the massive 94,724 US retail bank branches. One of the advantages of the US retail and commercial banking industry is the ability to operate branch banks as distribution centers, to deliver financial products and services to their customers, and the general public. Retail branch banks infrastructure designs, however, can be challenging; based upon the scope and scale of building projects to either design, redesign or retrofit branch bank offices with solar or geothermal technologies, to create Eco-friendly retail-bank environments.
Imagine the scale and scope of the environmental impact of transforming the entire branch network of major US banks? Commerce Bank knows how, and as a regional US bank, it is leading the way by using 11 of its 350 retail-branch network, with impact that is both measurable and quantifiable. Say hello to Commerce Bank!
"The environmental impact of our solar installations is equivalent to approximately 22,000,000 miles not driven or 115 acres of trees planted over 25 years. The CO2 reduction is 6,735 tons of CO2 over 25 years."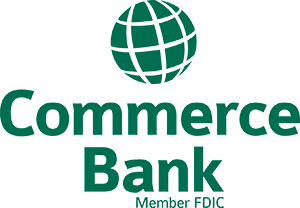 Commerce Bank is not only leading the way with sustainable energy management practices with solar installations in its retail-branch network, but it also is the first to introduce a financial product that allows environmentally conscious consumers, and all consumer groups with good will towards the environment, to reduce their carbon footprint (carbon footprint measures the amount of Co2 produced just by going about our daily lives). Let's welcome the Sustain Green MasterCard!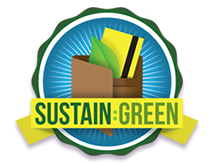 Developed in Partnership with MasterCard and the American Carbon Registry, the Sustain Green MasterCard offers the benefit of reducing a cardholder's carbon footprint by 2 pounds per dollar spent.
A recent research study, conducted at Stanford University, reveals that the social cost of carbon is not $37 per ton, as previously estimated—but a stunning $220 per ton! As we are now learning that the proverbial $37 price the government assesses for each ton of emitted Co2—which is also known as the social cost of carbon—has failed to account for all the economic damage each ton of Co2 causes near and long term. However, this new affinity credit card holds the promise of gaining popularity amongst a distinct group of growing and affluent consumer segment: the Lifestyle of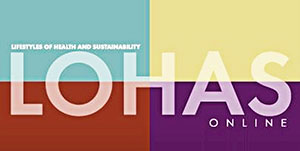 Fitness and Sustainability (LOHAS ) market segment. The LOHAS' primary concern is the cost to the environment, when they make their purchase decisions. Likewise, the Sustain MasterCard rewards could not be better than the ability to purchase carbon offsets to help fund Mata no Pietro rainforest preservation projects in Brazil; which has the highest deforestation rate in the world.
Deforestation has a global effect on climate change, since the rainforests are critically important in the carbon-dioxide exchange process and are a natural bank that accumulates carbon through the carbon sequestration process by photosynthesis. If photosynthesis stopped, there would be little food or water retention on the surface of the planet.
If the cost to the environment guides your decision or the social cost of carbon compels your conscience to consider a Sustain MasterCard, simply sign up by visiting www.commercebank.com or visit your local Commerce Bank branch. How would you like to have an additional 5,000 pounds of Co2 emissions reduced on your behalf? Our planet and ecosystems will thank you!

About the author: Lynda Chervil is an entrepreneur, author, environmental sustainability advocate and active promoter of sustainable brands and luxury brands with sustainable practices. She is the principal of Pearl Strategic Consulting, a business strategy consulting practice. She graduated from New York University with a Master's of Science in Integrated Marketing Communications and had held many roles in new business development, sales management and executive leadership.