As we know, change in skin elasticity is a conspicuous sign of aging. Many of us spend our discretionary income on luxury goods, vacations—and for the more capricious ones—chasing the thrills of personal pursuits by testing our physical limits with extreme sports. For many women, it's no secret we have been espoused the bewildering task of defying the aging process with beauty products and tricks that can help us maintain a youthful and vibrant appearance.
From soothing gel, anti-wrinkle cream and poor minimizer to facial mask and make up ware; women, as a homogenous group of consumers, dominate the purchasing power within the cosmetics market. And for luxury branded cosmetics, the opportunity to grasp their share of affluent consumers' wallets, is most prolific as luxury cosmetics brands with the strongest affinity towards different women-consumer segments will make the most gains. Luckily, as women, we have enough luxury-branded cosmetics choices that we should relish our diversity of selection.

Many of us agree that just like fashion, make up should be fun! No brand has a better playful appreciation towards make up than BeneFIT Cosmetics. Say hello to BeneFit Cosmetics! As a luxury cosmetics brand under its parent company, LVMH, BeneFit Cosmetics is notorious for its high-quality beauty products with quick-witted names, unique and fun packaging, and appeal to women of all ages around the world.
Have you tried "It's Potent!" Eye Cream?
According to its product details, "…it fades dark circles and helps smooth fine lines for brighter, younger looking skin. It also contains a peptide complex known to restore elasticity and firmness, apple extract to help boost collagen and loquat extract to protect the skin free from radical damage."
Why is collagen important? It is a type of protein that gives the skin strength and elasticity, and rejuvenates it by replacing dead skin. As the body's ability to produce collagen diminishes with age, the skin—which is the largest organ in the body—losses elasticity; which leads to sagging skin and winkles.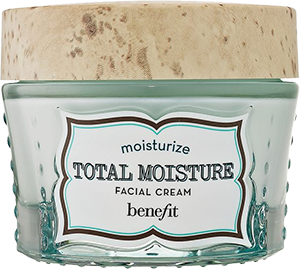 If you love It's Potent! Eye Cream, you have to try Total Moisture Facial Cream. Total Moisture hydrates the skin for a radiant complexion and reinforces the skin-moisture barrier. It contains key ingredients, such as natural plant-based squalene and mango-butter emollients. Did you know that natural plant-based squalene protects biodiversity?
How about Benefit's POREfessional? A balm that reduces the appearance of pores. It contains vitamin E to protect the skin from free radicals.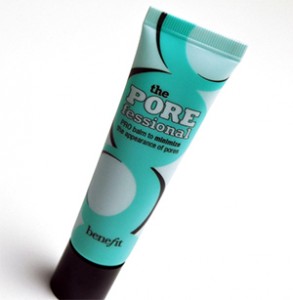 What are free radicals? According to an article by the National Institute of Health, free radicals are cellular damages caused by oxidative stress from environmental exposure, such as cigarette smoke, air pollution and ultraviolet radiation from the sun. Vitamin E is an antioxidant that protects cells from the damaging effects of free radicals.
Visit your local Sephora Store to experience the entire line of Benefit Cosmetics! It's really potent!

About the author: Lynda Chervil is an entrepreneur, author, environmental sustainability advocate and active promoter of sustainable brands and luxury brands with sustainable practices. She is the principal of Pearl Strategic Consulting, a business strategy consulting practice. She graduated from New York University with a Master's of Science in Integrated Marketing Communications and had held many roles in new business development, sales management and executive leadership.